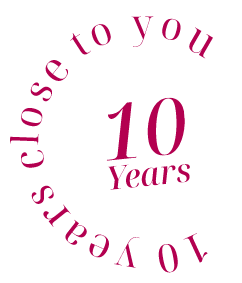 AUDIT & ASSURANCE
Audit of standalone accounts
Audit of consolidated accounts
Limited review (ISRE 2400 | 2410)
Agreed upon procedures (ISRS 4400)
Information technology audit
Certification of financial information / professional training
Commissaire
REGULATORY
Internal audit
AML report (circ. 21/788)
Regulatory compliance
Quality Assurance review
Forensic audit
LIQUIDATION
Liquidator assignment
Auditor to the liquidation
CORPORATE & M&A
Valuation
Structuring & Modelling
Due diligence
Contribution in kind
Merger / Demerger
Transformation
Management consulting
Our story started more than ten years ago with a blank page. Since 2012, we worked hard listening to our clients and taking care of their needs, rendering high quality services.
Today, we remain committed to deliver with the same passion and remain flexible, proactive, and close to our clients' needs in order to support them not only to be in compliance with their respective obligations but to be alongside in their business journey and sustain their growth.
We consider that every mandate is an opportunity to build a trusted relationship with our clients.